My Baby Shower
My friends Baby Shower was this weekend and it was absolute perfection!! I absolutely loved all of the little details. I had a vision when I imagined what my shower may look like and my friends(Nancy & Raman) went above & beyond to make the vision come to life!! I decided to split up my showers and have friends separate from family. At my gender reveal I had it all combined and I felt like I barely got to see or talk to anyone because there were so many people. I loved splitting the shower up because it allowed me to spend more time with each of my friends! I will be having my two family showers in the next few weeks, and I like that I will be able to spend more quality time with my family members also!
I also won my dress by entering a giveaway on IG ! The dress ended up being PERFECT & you can find it here from: Sexy Mama Maternity
SWEETS, TREATS & ALL THE LITTLE DETAILS!
I LOVED all of the little details of my shower! The treats, food & drinks were all so delicious! For sweets we had macaroons and sugar cookies, as well as some rice crispy bouquets. For food we had samosas, mini sandwiches, a spinach dip with bread and veggie platter, cheese and crackers platter with nuts and fruit, as well as sushi!! For drinks we had a mom-osa bar with 3 types of drinks - The Carlini, The Kiener Surprise and The BUB-ly! Such a simple & cute idea :). We also made some blue punch and added some rubber duckies on top! Vodka on the side for the guests :)
My friends also came up with the idea for a mommy advice table - where all of the guests wrote down some notes/advice for me - and I absolutely loved reading them and going through them at the shower and after. I definitely recommend this idea for all moms to be because you get such a breadth of advice and knowledge!
For games we had 'Who Knows Mommy Best? - questions about me, the mom to be', 'Celebrity Babies' - you say celebrity baby names & guests must guess the parents and 'Who can guess moms belly size?'. - everyone cuts a piece of string/yarn guessing my baby belly waist size, whoever is closest wins a prize! We gave out little coffee gift cards to the winners of each!
For Party Favors we did an EOS lip balm on top and printed the design on some card stock! Thank you to @in.press for creating them all!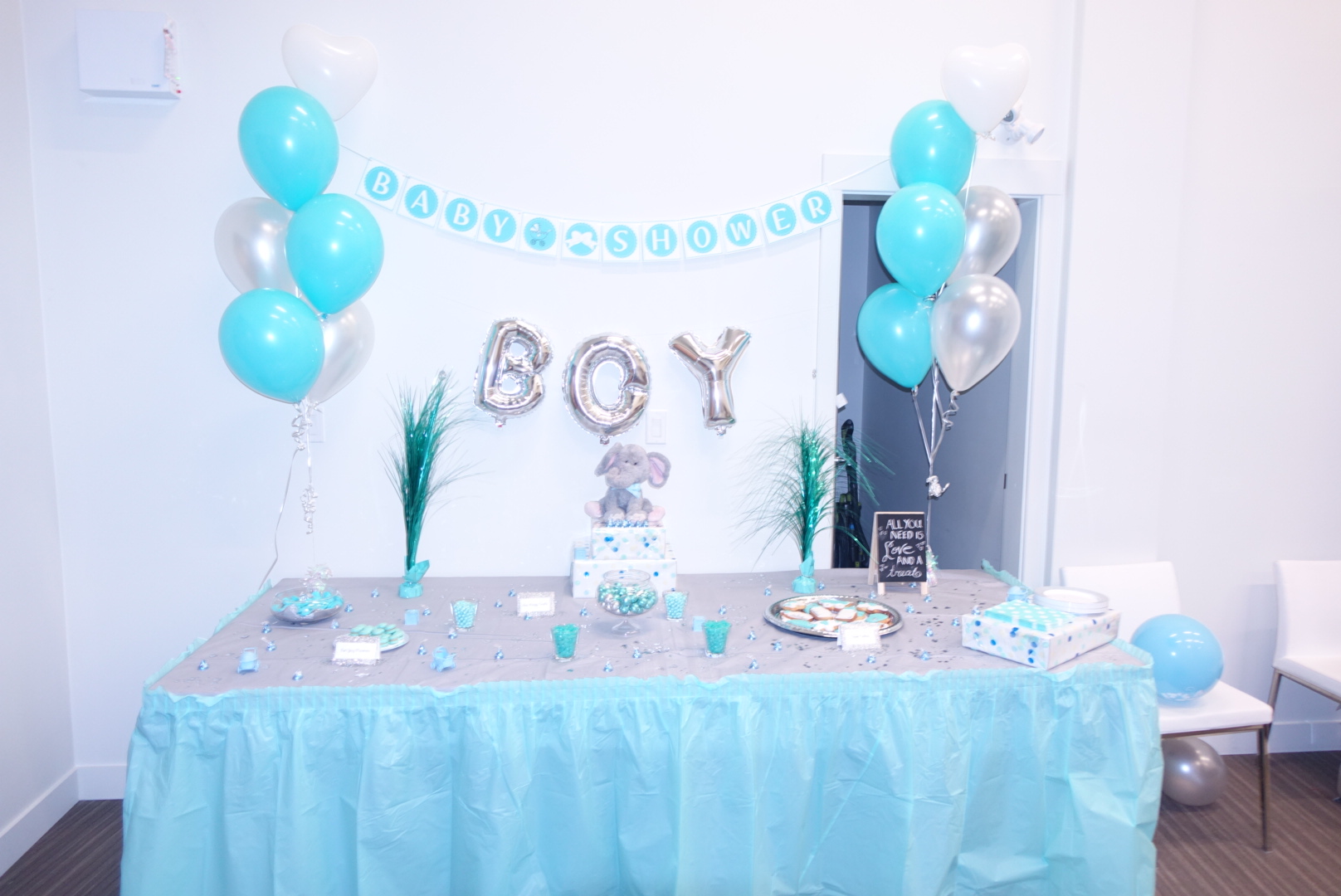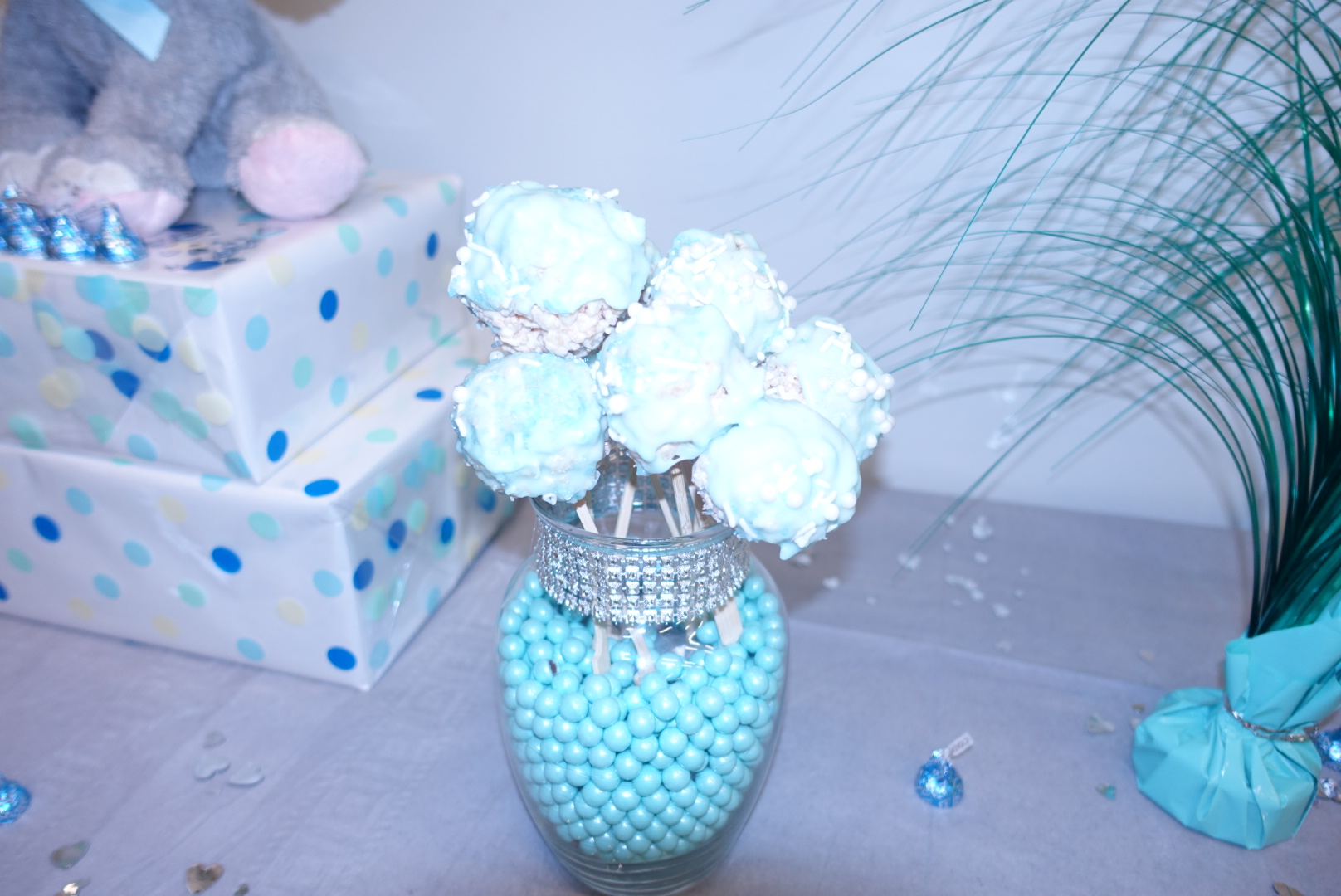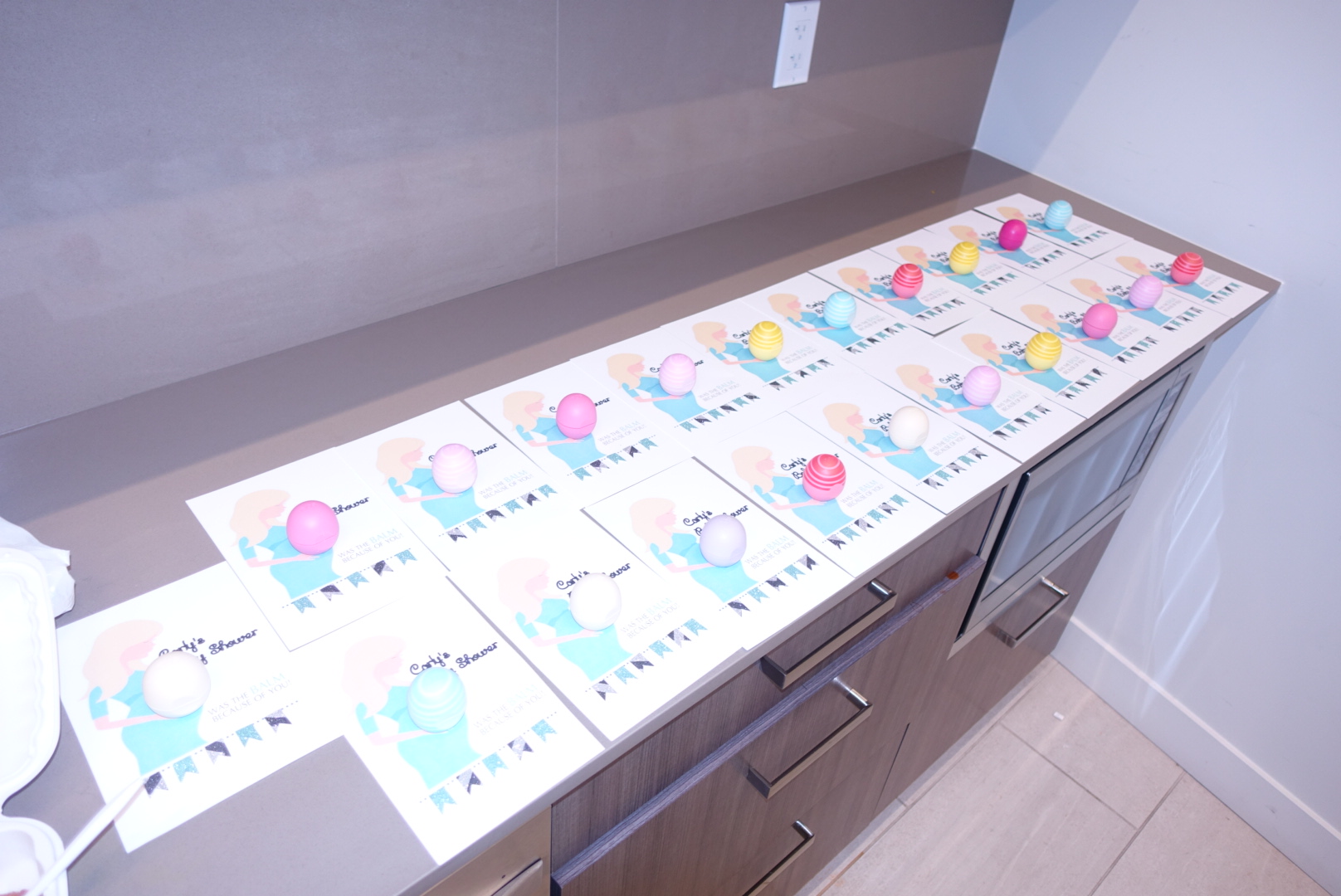 Some PICS of my AMAZING & Lovely Friends <3